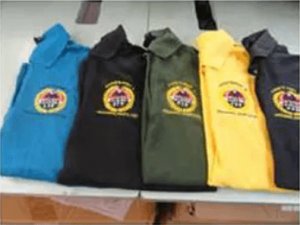 The trade show, golf tournament and festival season will soon be in full swing! Get the customized service and quality
products that Custom Imprints has provided for nearly 21 years!
Trade show tablecloths with your logo and branding.
Retractable banners of all sizes and styles.
Hats and polo shirts. When ordering, keep in mind that some trade show staff will be doing some physical activities, like setting up the booth.
Event signage and vinyl banners.
Call us at 301-694-0000 for all of your needs!