Sure, we have a month of holiday festivities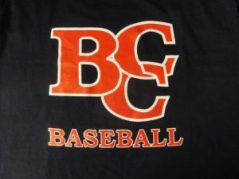 ahead of us, but those 2018 spring sports will be here before you know it!
Plan ahead for your uniforms for baseball, flag football, little league and other spring sports. If your school, league, youth teams or nonprofit organization had a website last fall, this would be a great time to reopen it and encourage families to order their spring uniforms.
You could also suggest your team families order Spiritwear or personalized Christmas stockings for the whole family — including Fido! We offer a commission on sales from your website to your school, PTA or team.
If you don't have a website, we can quickly build a free and convenient site for you.
Order your 2018 notepads ~ now on sale!
Custom Imprints is offering Bic 4 inch x 3 inch adhesive pads (25 count) on sale for just .30 cents each with a minimum order of 500. That's less than half of the normal catalog price of .67 cents each!
The set-up is free, but shipping is not included.  This offer is valid through December 31, 2017. Reference promo code 627.  Visit our website for more specialty ideas!
Custom Imprints sponsors 15th Annual Turkey Trot
Way Station's Turkey Trot has become an annual Thanksgiving morning tradition in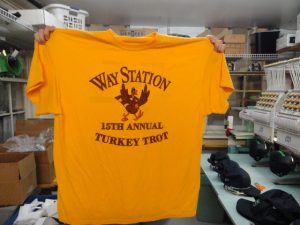 beautiful, historic downtown Frederick, MD. For more than 10 years, Way Station has been hosting this event, bringing family, friends, and local businesses together for a morning of fun, fellowship and exercise.
At Custom Imprints we also have a tradition of being a sponsor of this wonderful annual event. The Turkey Trot benefits children, adolescents and adults with serious mental illness by enabling Way Station to assist them with their daily living, housing and employment goals.